Here is where you will find a list of differences from the retail version of Bully and the

first

Beta build I own.
The goal here is to document as many changes as possible. I have only begun to scratch the surface of what this build of the game holds, so make sure to tune back every now and then for updates.
Vehicles:
Tow Truck
A tow truck was planned to be in the game. Here you can see a screenshot of the tow truck passing the academy.
I'll have more on this soon.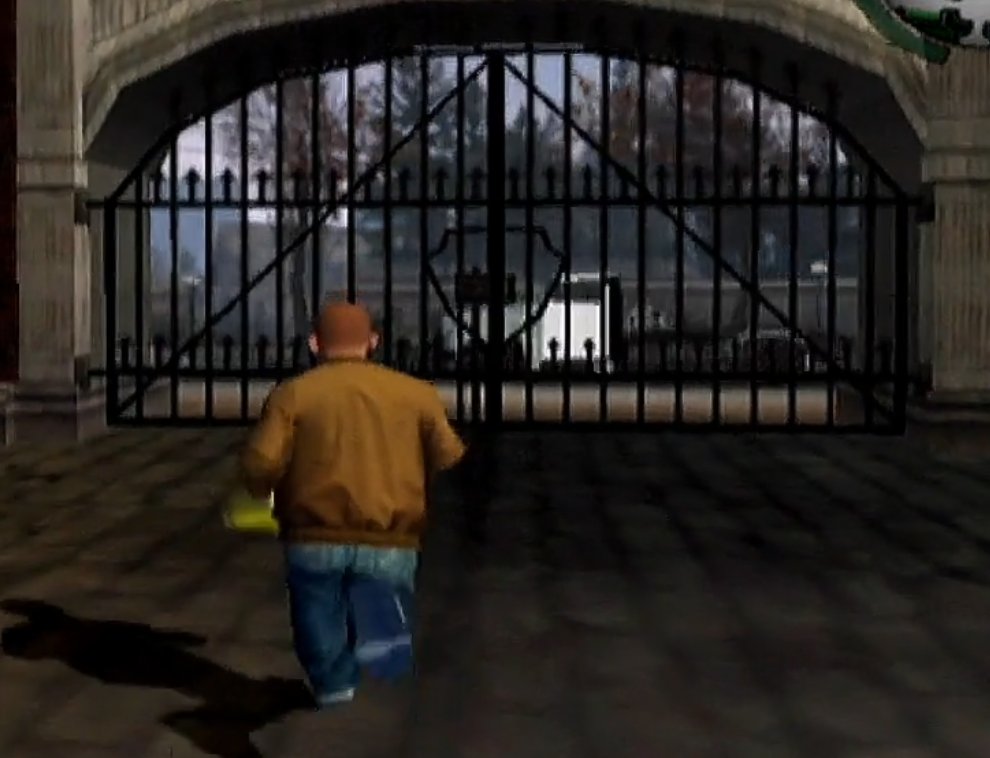 Characters:
Mr. Smith
Mr. Smith originally had a slightly different appearance. His hairline was slightly lower, and his hair had a darker color.
He also appears to have been a bit chubbier with a more cartoony clothing color scheme.
He also had a white t-shirt or a white tank top underneath his Hawaiian shirt.
* Keep in mind that just like SimonBestia's thread, this list is a work in progress. It'll take a while before you have a lengthy list of significant game changes.